\u2018I Tried Thinx's New Period-Proof Activewear And They\u2019re The MVPs Of Menstruation\u2019
2021-02-06
Full disclosure: I have more Lululemon, Beyond Yoga, and Sweaty Betty leggings than days of the week (it kinda comes with the WH editor territory). Normally while working out on my period, I'd wear a pair with my period underwear, a combo that gets the job done but can feel bulky when I'm doing an intense exercise, like running or HIIT.
FWIW, I certainly don't enjoy dragging my bloated and crampy carcass outside for a run or to my yoga mat for an at-home sweat sesh, per se. But I do it because I always feel better afterward, and if there was ever a time I needed those endorphins, it would have to be when my hormones are going haywire. And I'm game to try anything that makes it easier to motivate myself to work out in these moments.
So, when I got offered a sneak peek at the new line of activewear from Thinx, the brand that basically made period-proof underwear a thing, I clearly didn't pass it up. Long story short: They're the new MVPs of that time of the month. Whether you go hard with HIIT on your period, take it slow and strong with yoga and Pilates, or just morph into full couch-potato-mode (no shame), there's a piece of Thinx activewear that has got ya covered—literally. And because activewear is hardly just for working out these days, I decided to test out four different items from Thinx's new line for functionality (of course), style, comfort, and all-day wearability.
I started, obvs, by testing out their new leggings.
They have their signature period-proof lining built-in, which eliminates one layer of bulk and visible panty lines at the same time. My only critique is that the material isn't as soft and stretchy as your average leggings, but they still provided more than enough mobility on my morning run.
Plus, the tradeoff was worth it: I wasn't worried about leaks—they hold up to three tampons' worth and fit juuust snug enough to keep everything in place that I almost forgot I had my period. Not to mention, they kept me pretty warm during New York City's cold winter temps. (I wouldn't recommend wearing them in the summer, though—the material is too thick—but finger's crossed the brand comes out with a cool, lightweight legging by then.) Best part: They have side pockets, a leggings must-have for me.
I wore them again a few days later for a yoga sesh, and despite my worries about the fabric's ability to stretch, they passed the flexibility test with flying colors. Not only did they handle every move from downward dog to pigeon pose, but not needing to worry about leaks helped me relax and focus on my breathing, which is kinda the whole of point of yoga, no?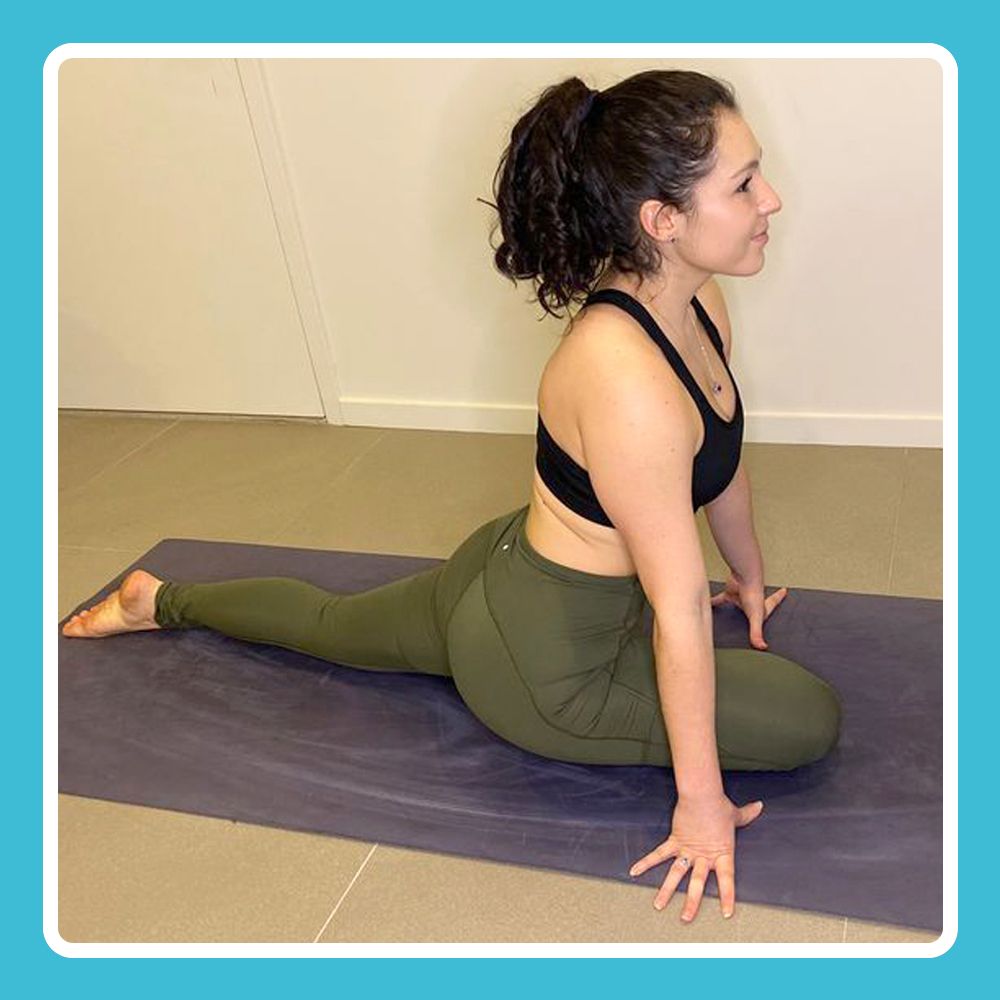 And even though they're slightly less comfortable than the leggings I've been rocking for a straight 10 months, I'd definitely wear them all day long. They're cute enough for a socially-distanced hang with a friend or run to the grocery store, too.
Basically, I'd give the Thinx leggings an A+ for functionality, an A on style, a B+ on comfortability, and an A on all-day wearability.
From there, I moved on to my personal fav, bike shorts.
Over the past year, I've become a huge fan of this comeback (even though I know and you know that no one will ever wear them better than Princess Di, but I digress…). They're my favorite activewear to wear on a run in the summer or an intense HIIT class because they're more lightweight than leggings. So, I was pumped to try Thinx's take on the trend, and they did not disappoint.
The cycling shorts felt great while doing a virtual HIIT class, moving with me from jump squats to high knees to burpees and beyond. (Plus, they have side pockets which'll make 'em perfect for outdoor runs in the summer.)
Again, I wasn't worried about leaks because I'm used to working out in period underwear, but if you've always exercised with a tampon in, they'll definitely take some getting used to. You might feel like you're leaking, but you're not—promise. They hold up to two tampons' worth of menstrual blood, so depending on your flow that day, you can easily rely on them to last a whole sweat sesh or all day long.
If you go the all-day route, might I suggest an oversized sweatshirt to complete the look?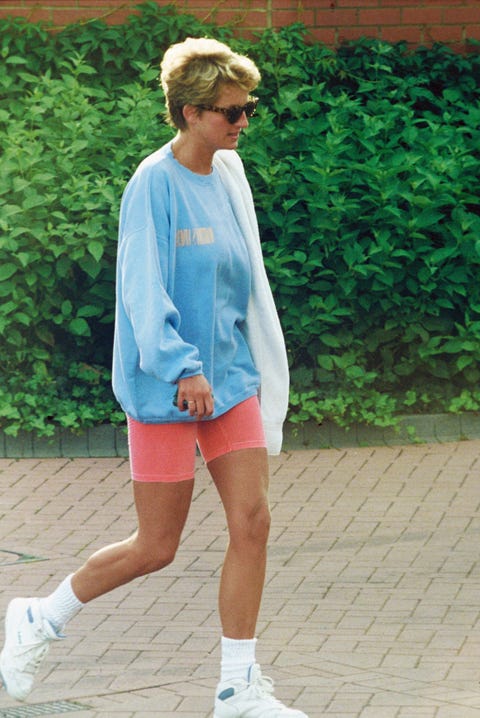 Bottom line: I give the cycle shorts an A+ on functionality, an A+ on style, an A+ on comfortability, and an A on all-day wearability.
I was less confident about trying my first workout leotard but V intrigued.
I am not what one might call "fashion forward," so this was new territory for me. The material is not only soft and stretchy, but fits nicely under a pair of leggings without being too bulky. I decided to test it out with an Instagram Live Torch'd workout (a mix of Pilates, dance, and strength training) because it consists of a lot of fast leg movements. The leotard moved pretty perfectly with my body, and when I checked my leggings post-workout, they were totally leak-free.
My only real problem with the leotard is that it was a size too big, so there was a gap in the back and some bunching of extra fabric at the top that was less-than-cute. Of course, being in the middle of a pandemic when no one can see you aside from what you post on social media, it's NBD. But I mention it so that others don't make the same mistake if they want to wear this to an in-person workout class in the future.
Word to the wise: Order the same size as you would in Thinx underwear.
Despite the fact that the leotard holds up to five tampons' worth, I wouldn't recommend wearing it as part of your all-day WFH look. I mean, do you really want to get naked every time you have to go to the bathroom when you have your period? Didn't think so.
Overall, I give the leotard an A+ on functionality, a B+ on style, and a C- on all-day wearability.
For my final sweat test, I opted for the Thinx Training Shorts.
I have a long, deep-rooted love for lightweight active shorts, stemming back to my days wearing those classic mid-2000s Soffe shorts anywhere and everywhere. Now, they're my activewear of choice for running.
So, it may come as no surprise that this was my favorite piece of activewear out of the bunch. These shorts are not messing around, and I respect them for that. The material feels light and airy on the skin, even though the period-proof lining can hold up to five tampons' worth of menstrual blood. Also, they seem comfortable enough to sleep in, so they're killing the versatility game, too.
I'm lucky enough to live in an apartment with a gym, and I'm crazy enough to work out first thing in the morning, so it was empty when I decided to test these out while running on the treadmill. The lightweight, sweat-wicking, and loose material was perfect for a cardio sesh, so I'd definitely recommend them for running, HIIT, Tabata, and boxing. I could also see myself wearing them around the house on a rest day—they're that comfortable.
TL;DR: I give 'em an A+ on functionality, an A on style, and a A+ on all-day wearability.
Try Thinx's Period-Proof Activewear For Yourself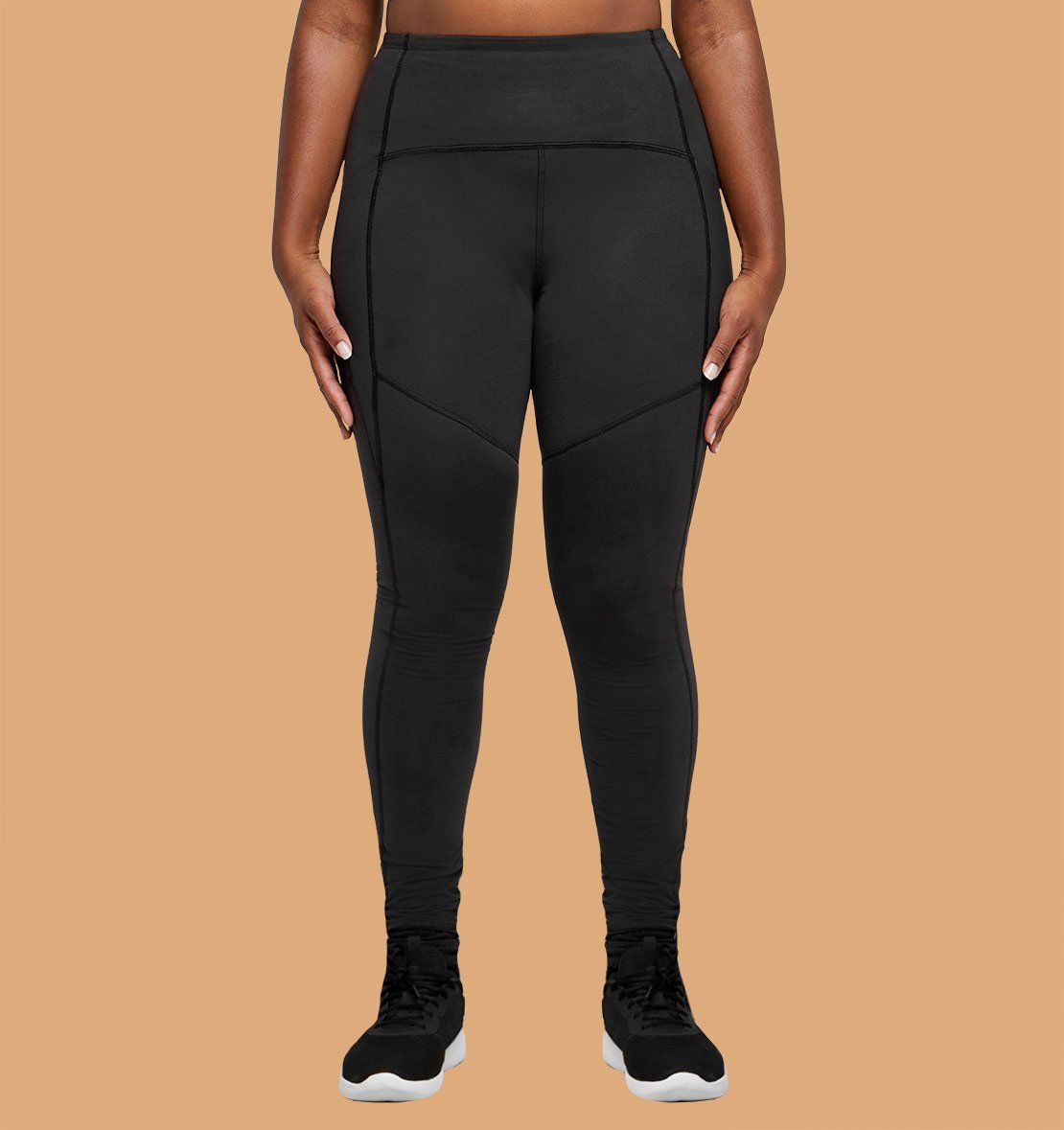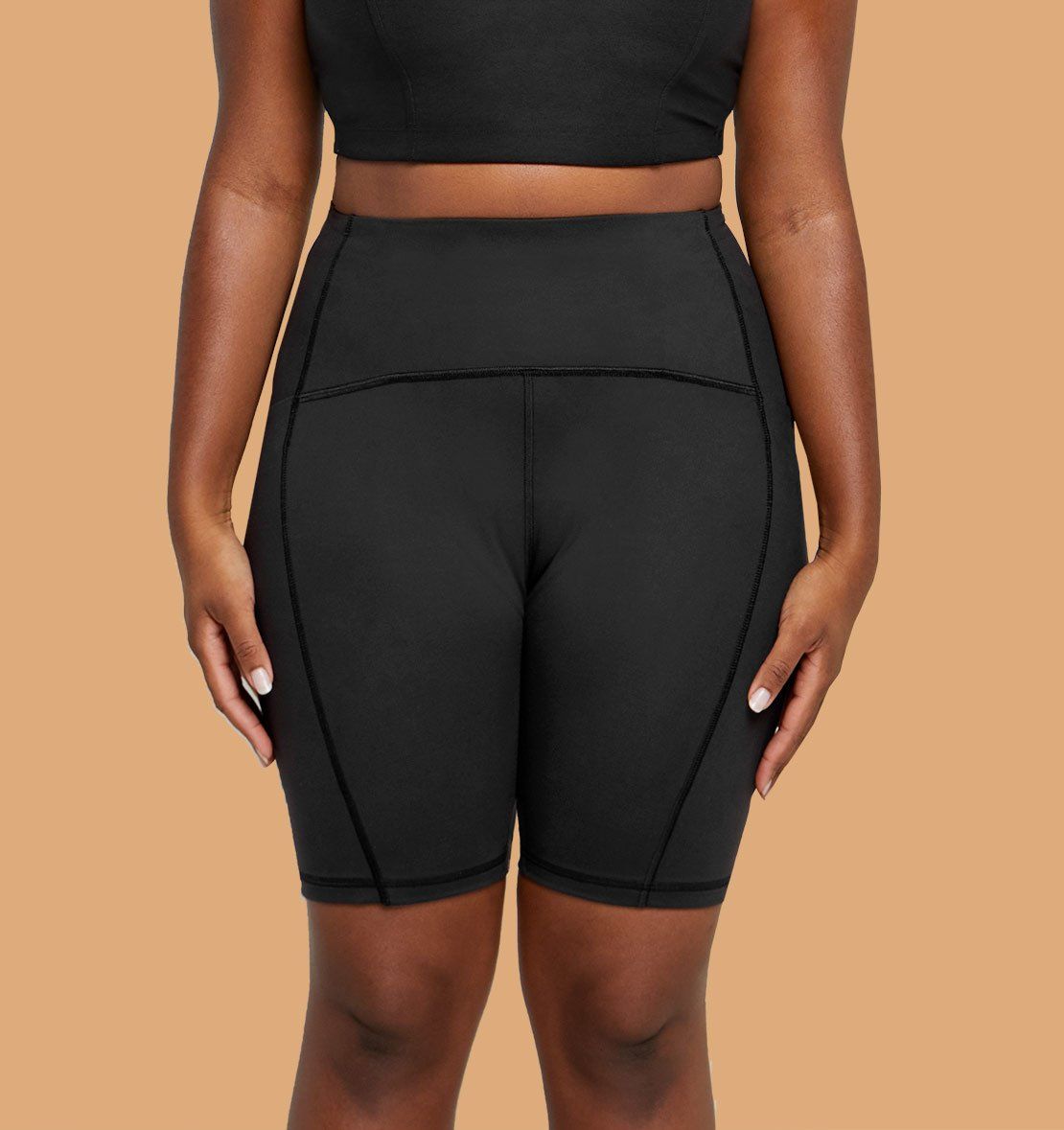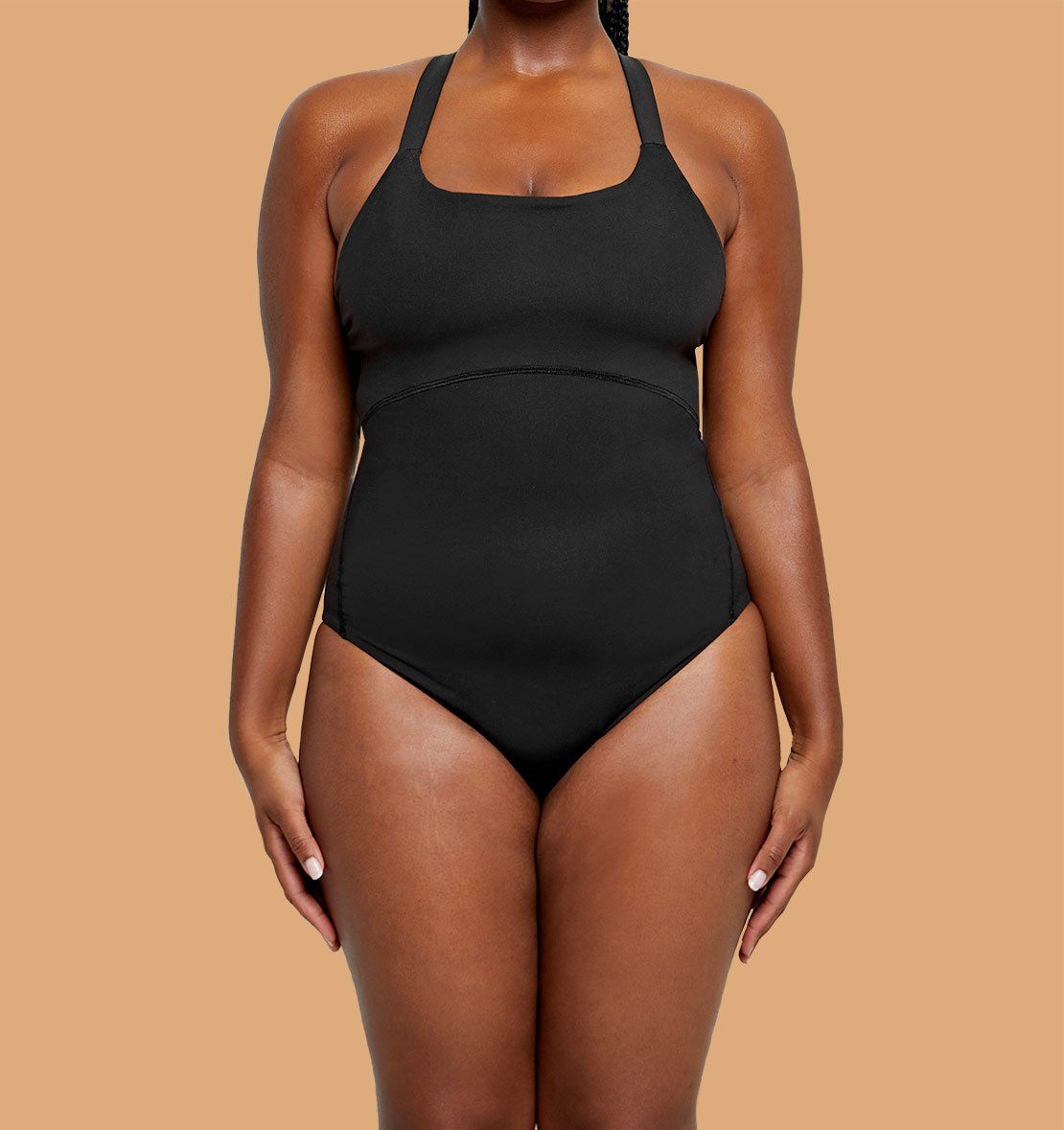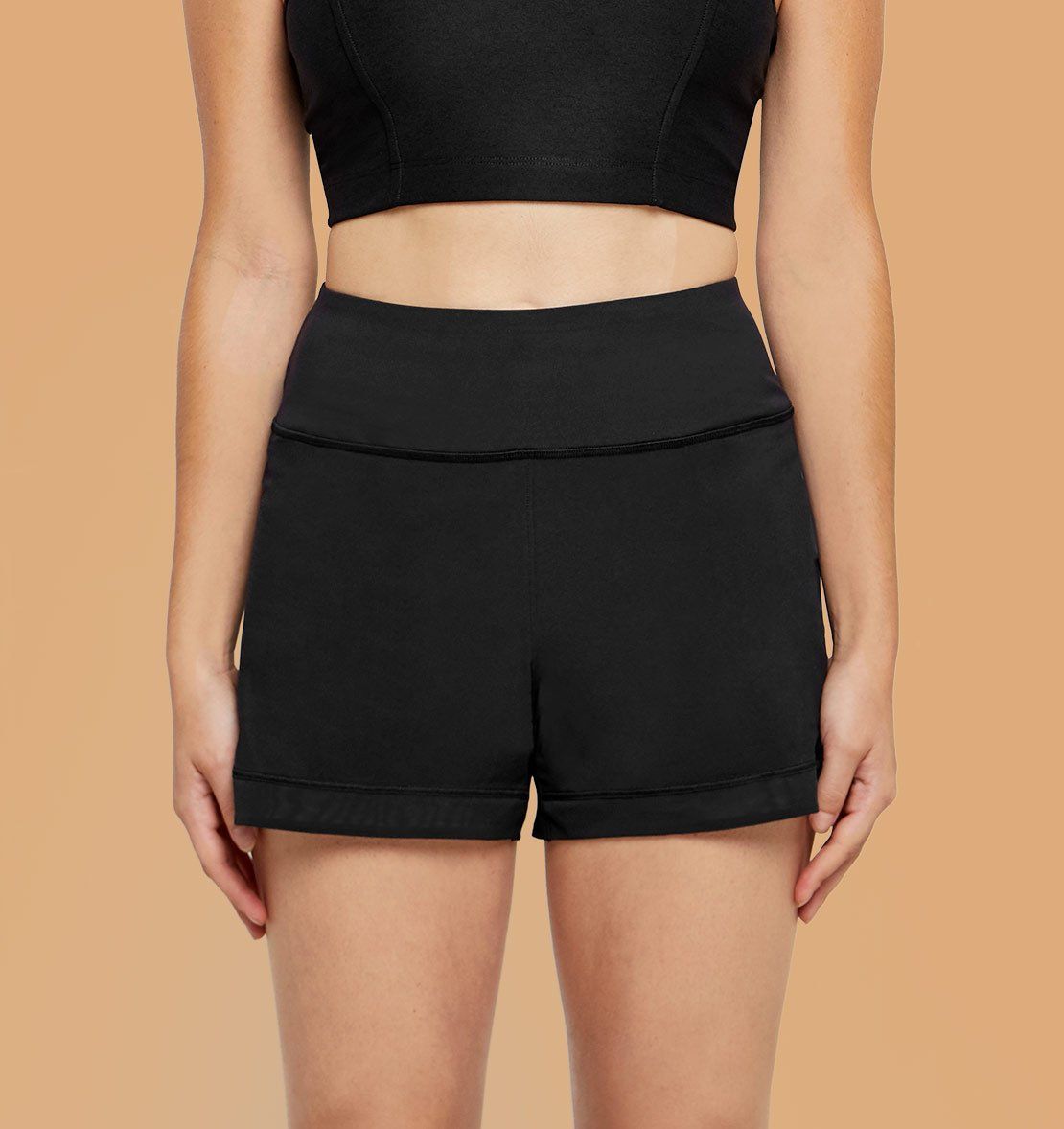 Source: Read Full Article