Sudden unexpected infant deaths spiked for Black babies in 2020, study finds
2023-03-13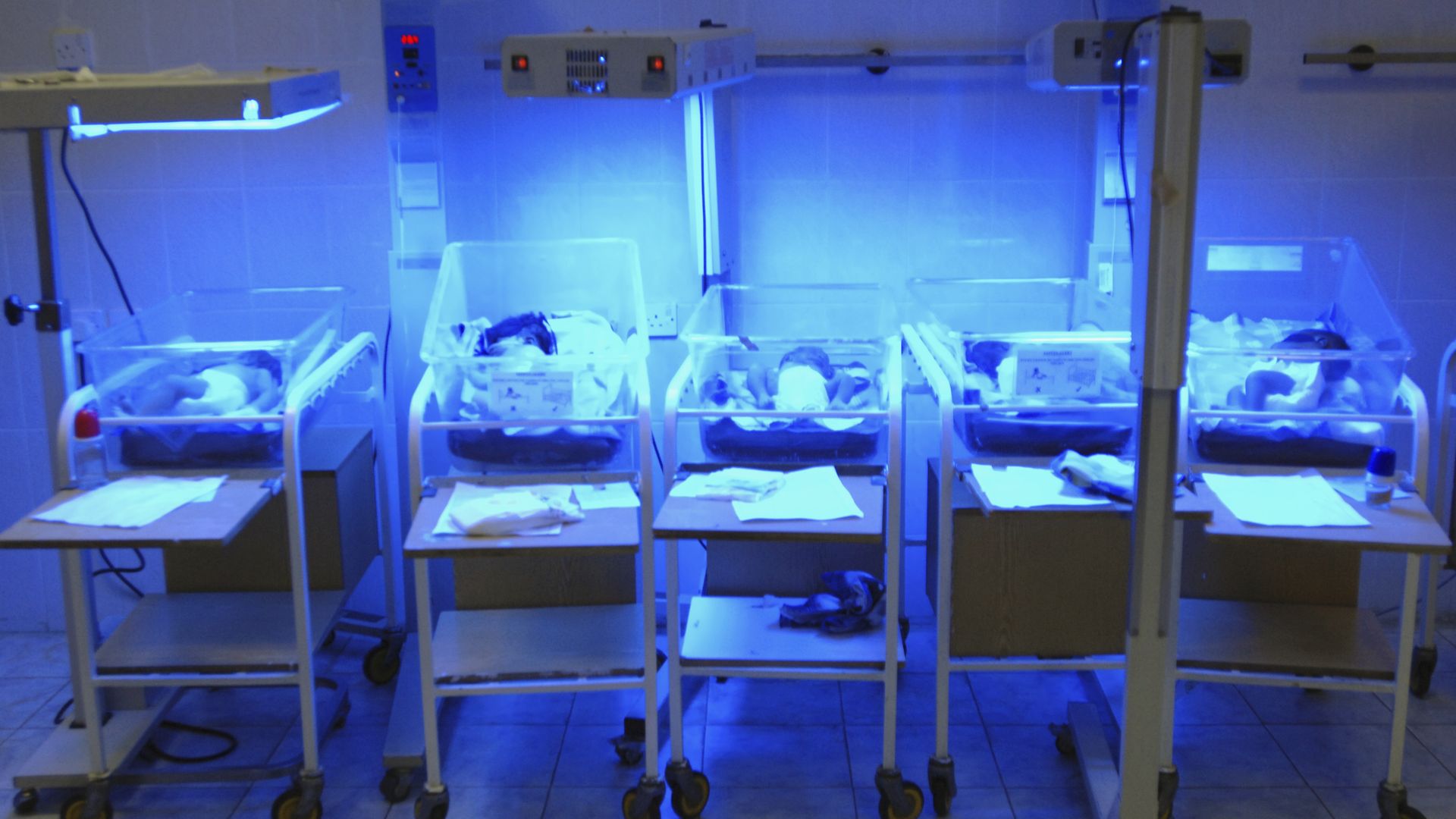 Preterm babies lying down in a hospital nursery. Photo: Universal Images Group via Getty Images
Black babies experienced an unexpected jump in unexplained deaths in 2020 despite a record-low infant mortality rate, according to a study published Monday in the medical journal Pediatrics.
The big picture: The findings, stemming from research from the Centers for Disease Control and Prevention, highlight a further increase to preexisting disparities in infant deaths and but the exact cause for the spike is unknown.
Details: The overall rates of sudden unexpected infant death (SUID) — an umbrella term that includes sudden infant death syndrome (SIDS) and accidental suffocation and strangulation — did not see a significant increase.
But the study found that in the first year of the pandemic, the SUID rate for Black babies spiked, reaching almost three times higher than the SUID rate for white babies.
The increase in SIDS rates in 2020 was likely attributable to shifting diagnostic criteria, the study noted.
The cause for the disparities is unknown and multiple factors could be at play.
The study cautioned that it could not definitively determine whether SUID rates changed because of the COVID-19 pandemic.
However, the pandemic disproportionately affected communities of color "through exacerbation of crowded housing, food insecurity, unemployment, limited health care access, altered child care, and social or emotional health stressors," the authors wrote.
Factors exacerbated by the pandemic and stay-at-home orders — such as access to healthcare and changes to childcare — could have affected family vulnerability and helped increase unsafe sleep practices, contributing to an increase in SUID rates.
Source: Read Full Article