Maya Harris: 'I Refused To Let Lupus Define Me—So I Kept It A Secret For 30 Years'
2020-06-07
It was late March, and I'd been quarantining at home in the midst of the pandemic, when I turned on the television and could hardly believe my eyes. There stood the President endangering millions of lives with unproven claims about hydroxychloroquine as a "miracle cure" for COVID-19, a drug that lupus patients take to manage their disease. Soon after, thousands of people rushed out to hoard hydroxychloroquine, causing drug shortages that put lupus patients at risk.
Suddenly, a disease I'd kept secret for 30 years was relevant to a fevered national conversation fueled by politics, fear, and misinformation, with lives hanging in the balance.
I could never have imagined this scenario when I decided to stay quiet so many years ago.
I was 22, in my last semester at UC Berkeley, and I'd just left my doctor's office. I'd gone to see her because I had a strange rash on my face that wouldn't go away no matter how much over-the-counter cortisone I used. My doctor diagnosed me with lupus—a medieval-sounding illness I'd never heard of before. As I drove home, I replayed my doctor's gentle but pointed explanation about symptoms I might experience: extreme fatigue, joint pain, organ damage, hair loss. I was scared about the challenges this new diagnosis posed and how it threatened to upend my delicately balanced world.
Fear quickly gave way to frustration—I mean, really, the timing couldn't have been worse. I was planning to start law school in the fall. All that time preparing, taking the LSAT, getting mentally ready for the grind of first-year-law-student life. But now, with a disease whose calling card is chronic fatigue and flares triggered by stress, I started asking myself, can I still do it?
I wasn't just trying to finish college while working full-time—I was also a single mom with a high-energy, precocious 4-year-old daughter. I'd been striving hard to be the good student, the reliable employee, the perfect parent. I'd been holding it all together—and now this? You've got to be fucking kidding me.
In the wake of my diagnosis I would eventually learn that lupus, an autoimmune disease in which the body literally attacks itself, had a special affinity for people like me. Nine in ten lupus patients are women. Women of color are two to three times more likely to develop the disease. And for black women like me, lupus can be particularly cruel: The illness tends to take hold younger, so we're forced to cope with it earlier and live with it longer, and tragically, our mortality rate is dramatically higher.
I didn't know any of that when I was diagnosed. And I'm not sure it would have made much difference, because at that moment I was already moving into survivor mode. Countless times my mother had told me I could do anything I put my mind to, no matter the obstacles I might encounter. Don't dwell on it, hold your head up, summon the strength to move through it and emerge on the other side.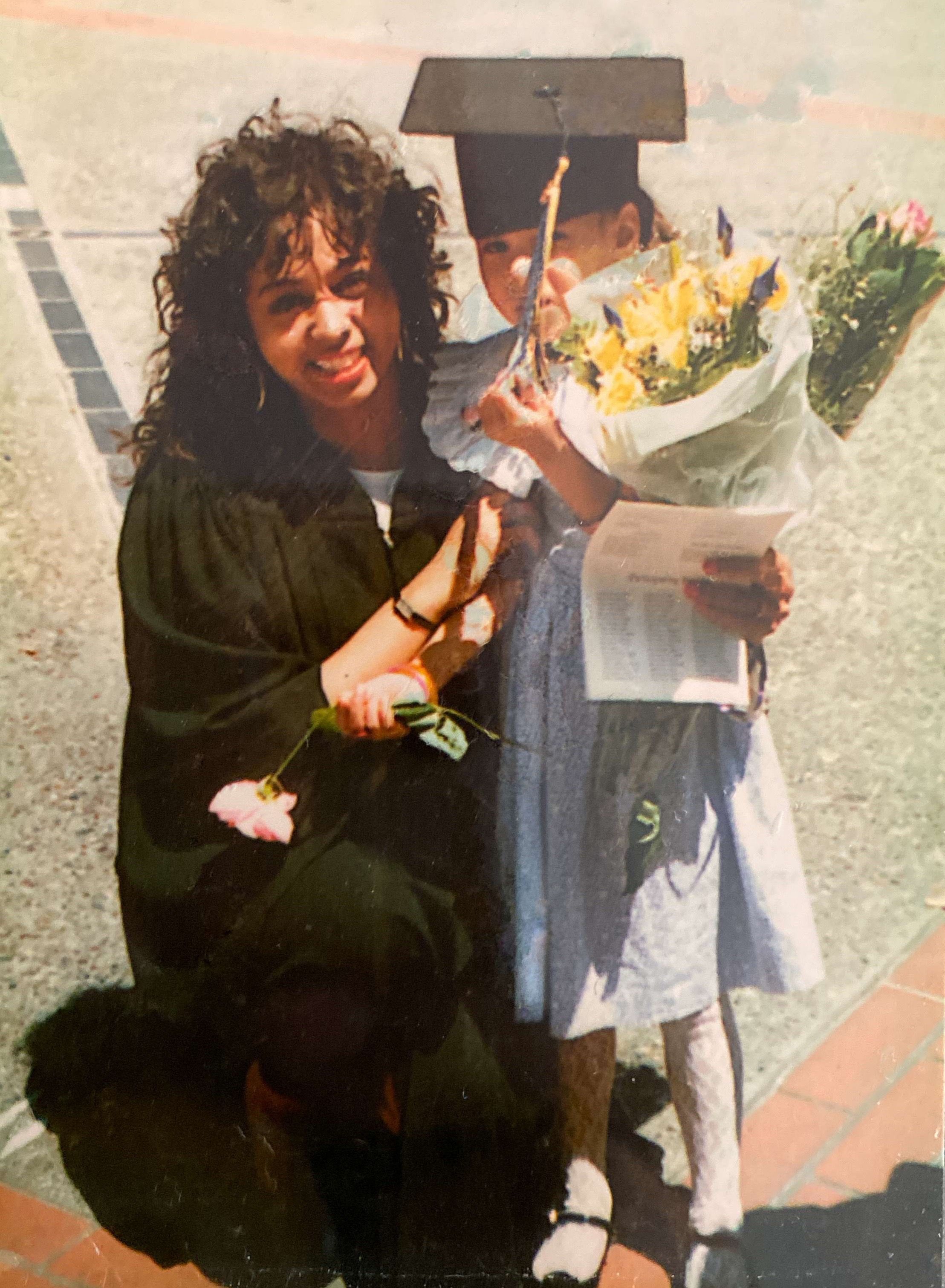 Maya at her college graduation with her daughter.

Courtesy

I was determined not to let lupus define me. I'd not think about it, not talk about it, not allow anyone to treat me differently because of it.
As a young, black woman who was also a teenage single mother, I already knew what it was like to be judged based on misguided preconceptions. I wasn't about to add more fuel to the fire by revealing a chronic illness.
For three decades I kept my secret—until coronavirus hit, killing black people at alarming rates, and Trump unnecessarily put lupus patients, disproportionately black women, at higher risk. Having pursued a social justice career, advocating on behalf of society's most vulnerable, I thought, how can I not speak up now?
So I did. I wrote an article in The Atlantic, breaking a lifetime of silence about my illness. Within minutes of tweeting it out, I was met with waves of compassion and responses from other people who had their own experiences with lupus or knew someone who did.
And for the first time, I began to re-examine the choice I'd made three decades earlier to stay quiet about my disease.
Had I made the wrong decision? If my younger self came to me today, would I advise her to be more open about what she was experiencing?
As I reflect on my journey, I can definitely identify some different paths I'd advise younger me to take. For one, I was stubborn back then (I may or may not still be a work in progress on that front!)—and fiercely independent. I was reluctant to share my deepest struggles or lean on friends and loved ones, even those who knew about my disease. But I've come to appreciate that accepting help is neither weakness nor dependency.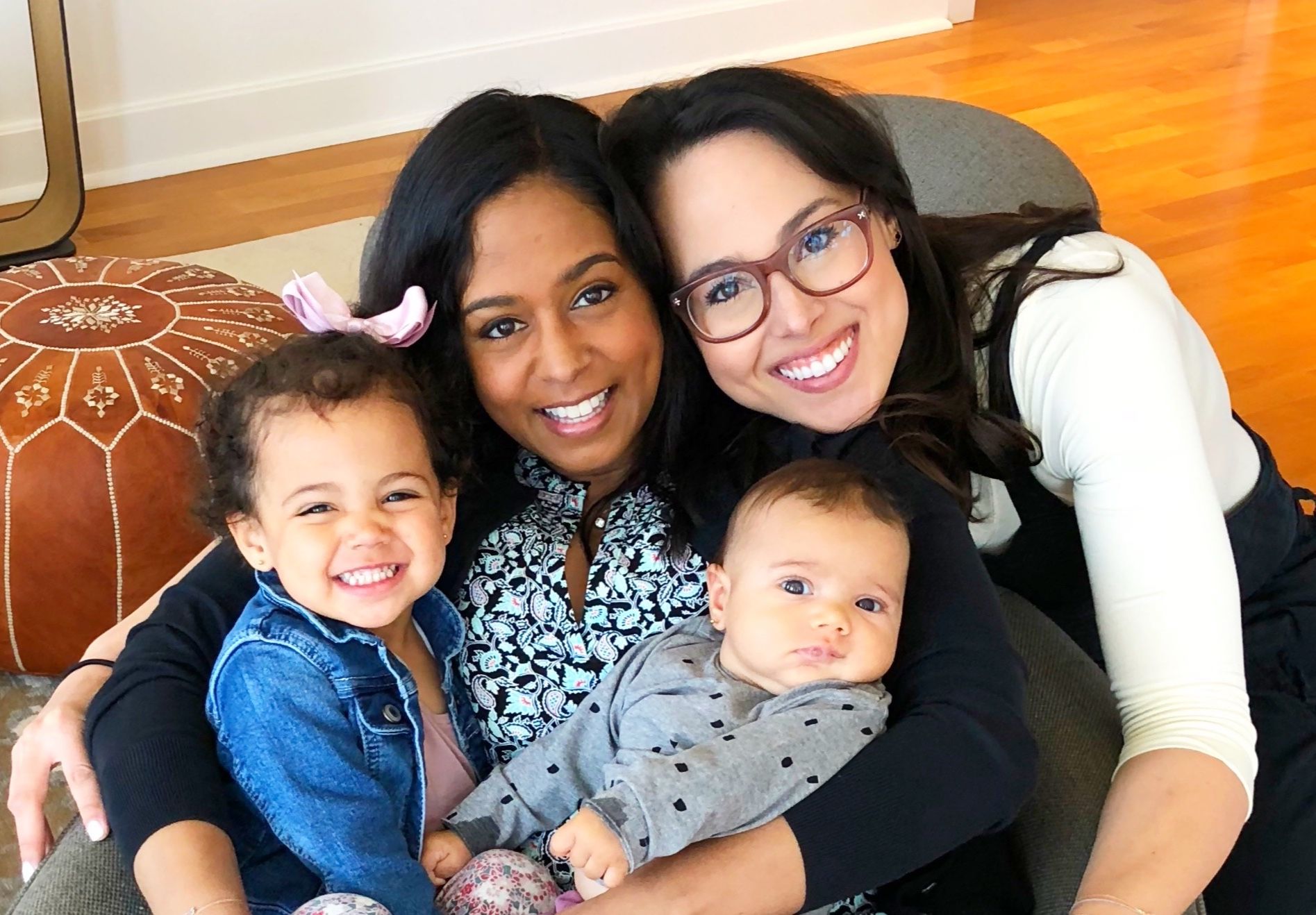 Maya with her daughter and granddaughters on a recent Mother's Day.

Courtesy
I was also always on the move, always juggling—which frequently meant deprioritizing something. Too often, it was my disease.
I'd try to ignore my symptoms, but there were many days when my body wouldn't play along. Some mornings I woke up with joints that ached so bad I felt like I'd aged 50 years. I longed to lay in bed but had a child to dress and feed, classes to attend, and a job to work. In my refusal to allow lupus to get in my way, I at times minimized signs that should have taken me to the doctor's office earlier, compelled me to get my blood work done more regularly, and helped me manage a chronic disease better. Today, I'd tell younger me she needs to be a better, more consistent patient.
But I would also tell my younger self this: Disclosing your illness publicly is not without risk.
As a young black woman with a small child making my way in the world, I chose to keep quiet about my illness for many reasons, but above all, because I didn't want to be judged based on yet another preconceived notion over my actual potential. Unfortunately, those same concerns persist today.
Black women still face bias in the workplace. Studies consistently show that we're held to higher standards, are viewed as less qualified (regardless of credentials) and are less likely to be promoted. At the office, we're less likely to have managers or mentors who actively support our growth and advancement, which undoubtedly contributes to our ongoing significant underrepresentation at the highest levels.
"Storytelling sows the seeds for social change."
The same is true for working mothers. Often viewed as less competent or committed even though we're just as productive (if not more so), working moms frequently hit a "maternal wall." We earn less than our male counterparts; in fact, some studies have found that when it comes to compensation, working mothers pay a "motherhood penalty"—while for dads there's a "fatherhood bonus." We're frequently overlooked for challenging assignments or promotions because others assume we lack the time or desire.
Is it any surprise we might question whether our challenges would be met with understanding and compassion, or fear that revealing a manageable personal circumstance could reinforce biases with negative consequences?
I'd want younger me to be clear-eyed about the fact that not enough has changed for women in the workplace. But I'd also want her to know that there can be power in telling her story.
In my policy and advocacy work, I've seen time and again how an abstract policy issue can become urgently compelling when portrayed through the authenticity of someone's firsthand experience. A student who brings a human face to the issue of reproductive health; a mother shackled during childbirth who alters criminal justice policy; children and families who move legislators to extend health care to millions more.
Storytelling sows the seeds for social change. I'd definitely want Younger Maya—and young women everywhere who are facing their own challenges and keeping their own secrets—to appreciate that too.
Maya L. Harris is a lawyer, policy advocate, and writer.
Source: Read Full Article