Is there an association between ABO and RhD blood groups and risk of HIV infection?
2023-04-28
In a recent study published in the PLOS ONE Journal, researchers investigated the association between human immunodeficiency virus (HIV) and the ABO and rhesus factor D (RhD) blood groups, using data from blood collection centers across eight out of nine South African provinces.
Study: Association of ABO and RhD blood groups with the risk of HIV infection. Image Credit: RAJCREATIONZS/Shutterstock.com
Background
Despite the remarkable progress made in the detection, treatment, and prevention of acquired immunodeficiency syndrome (AIDS), including the identification of the etiological agent, improved detection methods and drug therapies, and behavioral and social interventions, HIV continues to be a significant public health burden in sub-Saharan Africa.
One of the first documented modes of HIV transmission was through blood transfusions, resulting in mandatory HIV testing for all blood donors.
Furthermore, the primary aim of the ABO blood group system and testing was to ensure that transfusions only occurred between compatible blood groups and that transfusion reactions were prevented. However, studies have reported that susceptibility to various infectious diseases, including viral diseases, is linked to blood groups.
Various studies have reported the ability of ABO antibodies to neutralize HIV and reduce susceptibility to HIV infections. Recent studies on severe acute respiratory syndrome coronavirus 2 (SARS-CoV-2) have also reported similar results where interactions between incompatible ABO blood groups and the action of ABO antibodies have decreased the coronavirus disease 2019 (COVID-19) transmission risk.
About the study
In the present study, the researchers performed a cross-sectional analysis involving individuals donating blood for the first time at all South African National Blood Service (SANBS) collection centers.
A donor history questionnaire and the SANBS database for donor information were used to collect demographic data, including age, gender, race, geographic location, mobile or fixed collection centers, and status on HIV, hepatitis B virus (HBV), and hepatitis C virus (HCV).
The blood samples from each donor were tested for the RhD and ABO types using an automated analyzer, and inconclusive results were manually tested using blood group agglutination tests using sera for anti-A, anti-B, anti-D, and anti-AB and the appropriate red cell antigen reagents.
Additionally, serological and nucleic acid amplification tests were used to screen the donated blood samples for HBV, HCV, and HIV. Immunoblot assays were used to further test the discordant samples for the serological and nucleic acid amplification tests.
Positive results on the serological and nucleic acid amplification tests or during the repeated or confirmatory serological or nucleic acid amplification tests were used to classify the donors as HIV positive.
Results
The results reported that the HIV prevalence among the 515,945 tested first-time donors was 1.12%, and the RhD-positive blood group was weakly associated with HIV infection susceptibility. No associations were observed between HIV infections and the ABO blood groups.
In the unadjusted analyses, the blood groups AB, B, and O were associated with HIV infection more than the blood group A, and HIV infection was strongly associated with the RhD-positive blood type.
When the analyses were adjusted for age, race, sex, donation site, province, and HBV and HCV status, the association between the RhD-positive blood group and HIV infection became statistically borderline and weak, while no association was observed between any phenotype of the ABO blood group system and HIV infection.
However, HIV infection was associated significantly with age above 20 years, female sex, mobile donation collection centers, black race, province of donation, and positive status for HCV and HBV. No significant interactions were found between race groups and the ABO and RhD phenotypes.
While the weak association between RhD-positive blood types and HIV susceptibility is thought to result from residual confounding, other studies indicated lower rates of HIV infection among RhD-negative individuals.
Therefore, the researchers believe that there could be a degree of protection offered by the absence of the RhD antigen or that the RhD antigen in RhD-positive blood types could potentially be offering viral receptor sites to HIV, increasing the susceptibility to HIV infections.
Conclusions
Overall, the findings indicated no associations between any of the ABO blood groups and susceptibility to HIV.
Furthermore, while weak associations were observed between the RhD-positive blood type and HIV prevalence, the researchers believe that this could be a result of residual confounding.
The results suggested that polymorphisms in the ABO blood group system play no role in increasing or decreasing the susceptibility to HIV.
Journal reference:
Jacobs, G. et al. (2023) "Association of ABO and RhD blood groups with the risk of HIV infection", PLOS ONE, 18(4), p. e0284975. doi: 10.1371/journal.pone.0284975. https://journals.plos.org/plosone/article?id=10.1371/journal.pone.0284975
Posted in: Medical Science News | Medical Research News | Medical Condition News | Disease/Infection News
Tags: AIDS, Antibodies, Antigen, Blood, Cell, Coronavirus, covid-19, HBV, Hepatitis, Hepatitis B, Hepatitis B Virus, Hepatitis C, HIV, Immunodeficiency, Infectious Diseases, Nucleic Acid, Phenotype, Public Health, Reagents, Receptor, Respiratory, SARS, SARS-CoV-2, Severe Acute Respiratory, Severe Acute Respiratory Syndrome, Syndrome, Virus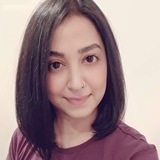 Written by
Dr. Chinta Sidharthan
Chinta Sidharthan is a writer based in Bangalore, India. Her academic background is in evolutionary biology and genetics, and she has extensive experience in scientific research, teaching, science writing, and herpetology. Chinta holds a Ph.D. in evolutionary biology from the Indian Institute of Science and is passionate about science education, writing, animals, wildlife, and conservation. For her doctoral research, she explored the origins and diversification of blindsnakes in India, as a part of which she did extensive fieldwork in the jungles of southern India. She has received the Canadian Governor General's bronze medal and Bangalore University gold medal for academic excellence and published her research in high-impact journals.
Source: Read Full Article