Hyperinflammation triggers long COVID headaches
2023-03-14
*Important notice: bioRxiv publishes preliminary scientific reports that are not peer-reviewed and, therefore, should not be regarded as conclusive, guide clinical practice/health-related behavior, or treated as established information.
In a recent study posted to the bioRxiv* preprint server, researchers characterize the immunological and metabolic alterations involved in chronic headache onset during the acute and convalescent periods of post-acute sequelae of the coronavirus disease 2019 (COVID-19) (PASC).
Study: Immunometabolic rewiring in long COVID patients with chronic headache. Image Credit: goodluz / Shutterstock.com
Background
COVID-19 patients may experience persistent symptoms, which is often referred to as post-COVID-19 condition (PCC), PASC, or long COVID. Among the long-term neurological symptoms, chronic headache is most commonly reported.
The severe acute respiratory syndrome coronavirus 2 (SARS-CoV-2), the pathogen responsible for COVID-19, induces inflammation. However, immunological, biological, and metabolomic and factors associated with long COVID headaches are not well-characterized.
About the study
In the present study, researchers evaluate the immuno-metabolomic changes among long COVID patients experiencing chronic headaches.
Blood samples were obtained between May 2020 to October 2021 from adults with long COVID [(+)LC]-associated chronic headaches and without long COVID [(-)LC] in the post-acute COVID-19 period. The time points for blood collection following headache onset were -8 days, -7 to seven days, eight to 30 days, one to three months, and over three months. Study participants were registered with the Cleveland Clinic COVID registry and Cleveland Clinic BioRepository (CC-BioR).
The diagnosis of COVID-19 was confirmed using a quantitative reverse-transcription polymerase chain reaction (RT-qPCR) assay. Blood samples were subjected to complete blood count (CBC) analysis, and multi-omics analyses, including bulk ribonucleic acid (RNA) sequencing (RNAseq) transcriptomics, metabolomics, and proteomics, were also performed. In addition, bulk RNAseq analysis was performed on isolated white blood cells to assess immunological responses triggering the onset of PCC headaches.
Enrichment analysis was performed to evaluate canonical signaling pathway alterations in long COVID groups between -8 days and over three months after COVID-19 onset. In addition, ultra-high-performance liquid chromatography/tandem mass spectrometry (UHPLC/MS/MS) was performed for plasma metabolomic profiling, and nitric oxide (NO) levels were detected in plasma using nitrite assays.
Results
Hyperinflammation was involved in triggering the onset of PCC-associated headache symptoms, with sustained inflammation potentially contributing to the development of persistent long COVID headaches. Immuno-metabolic reprogramming among PCC-headache patients may be responsible for the accumulation of lipid and arginine metabolites that contribute to long-term inflammation. The dysregulated metabolism of multiple neurotransmitters could be the hallmark of PCC-associated chronic headaches.
Omics eBook
Compilation of the top interviews, articles, and news in the last year.
Download a free copy
Dehydration was reported among (+)LC patients, thus indicating a probable estimator of PCC headaches. In the analysis, (+)LC individuals exhibited modest elevations in erythrocyte counts, hematocrit, and hemoglobin levels in the early COVID-19 convalescence period with a notable increase in leukocyte and platelet counts in the late COVID-19 convalescence period as compared to the (-)LC group.
Among (+)LC patients, upregulation of interferon (IFN)-related factors such as signal transducer and activator of transcription-1 (STAT-1), IFN-stimulated gene 15 (ISG-15), and IFN-induced protein with tetratricopeptide repeats-3 (IFIT-3), chemokines such as C-X-C motif chemokine ligand (CXCL)-1,-2,-3, and -10, and chemokine ligand-5 (CCL-5), as well as pro-inflammatory cytokine molecules including IFN-γ, 6, 7, 20, and 31, was observed.
The study findings indicate that chronic generalized inflammation drives COVID headaches, irrespective of COVID-19 severity. Enhanced glucose metabolism and inflammation were also observed among PCC headache patients before headache onset, which likely served as an energy source that subsequently led to a hyper-inflammatory state.
Despite SARS-CoV-2 clearance, PCC patients sustained inflammation, as reflected by persistently elevated levels of cytokines such as IFN-gamma and IFN-6, and chemokine molecules such as CCL-7, CCL-8, and CXCL-10 for over three months after the onset of chronic headaches. Increased expression of several fat metabolism products such as plasmalogen, sphingomyelins, sphingolipids, cholesterol, and phospholipids in the plasma of PCC individuals was observed throughout chronic headache progression.
These findings highlight the implications of dysfunctional lipid metabolism, which provides evidence of meta-inflammatory conditions that are likely present in long COVID patients with chronic headaches.
In addition to M1 macrophage-skewing and lipidomic-type profiles among PCC-headache patients, increased arginine and oxo-arginine were observed, with lower expression of nitric oxide synthase (NOS) inhibitors, asymmetric and symmetric dimethylarginine (ADMA and SDMA), and urea. These observations emphasize the essential roles of M1-type macrophage-mediated persistent inflammation among long COVID headache patients.
NO expression was increased among PCC patients, which likely contributed to their chronic headache symptoms. Therefore, anti-NOS drugs that reduce NO production could offer a new therapeutic approach to reduce long-term headaches and inflammation among PCC patients.
Serotonin levels were significantly higher at all time points, even prior to the onset of headaches, whereas the levels of dopamine metabolites, gamma-aminobutyric acid (GABA), and glutamate were significantly decreased. Thus, the dysregulated metabolism of neurotransmitters may also be involved in the progression of chronic headaches among PCC patients.
Overall, the study findings highlight the immuno-metabolomic landscape of long COVID patients with chronic headaches, which may provide insights into potential therapeutic interventions.
*Important notice: bioRxiv publishes preliminary scientific reports that are not peer-reviewed and, therefore, should not be regarded as conclusive, guide clinical practice/health-related behavior, or treated as established information.
Journal reference:
Preliminary scientific report. Foo, S., Chen, W., Tamiris, K. L., et al. (2023). Immunometabolic rewiring in long COVID patients with chronic headache. bioRxiv. doi:10.1101/2023.03.06.531302
Posted in: Genomics | Medical Research News | Medical Condition News | Disease/Infection News
Tags: Arginine, Assay, Blood, Chemokine, Chemokines, Cholesterol, Chromatography, Chronic, Coronavirus, Coronavirus Disease COVID-19, covid-19, Cytokine, Cytokines, Dehydration, Dopamine, Drugs, Gene, Glucose, Glucose Metabolism, Headache, Hemoglobin, Inflammation, Interferon, Leukocyte, Ligand, Liquid Chromatography, Macrophage, Mass Spectrometry, Metabolism, Metabolites, Metabolomics, Nitric Oxide, Pathogen, Platelet, Polymerase, Polymerase Chain Reaction, Protein, Proteomics, Respiratory, Ribonucleic Acid, RNA, SARS, SARS-CoV-2, Serotonin, Severe Acute Respiratory, Severe Acute Respiratory Syndrome, Signaling Pathway, Spectrometry, Syndrome, Transcription, Transcriptomics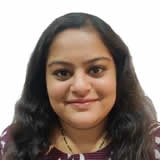 Written by
Pooja Toshniwal Paharia
Dr. based clinical-radiological diagnosis and management of oral lesions and conditions and associated maxillofacial disorders.
Source: Read Full Article