Detecting Oral Bacteria Using Fluorescence
2021-01-31
The environment in the mouth is perfect for the growth of several different strains of bacteria. Proper dental hygiene is important and can control their growth, and detecting these bacteria is of concern to dental hygienists and researchers. One method of detection is fluorescence.
Image Credit: Maxx-Studio/Shutterstock.com
Types of oral bacteria
Several different strains of bacteria are present in the microflora of the mouth. These include Actinomyces, Bifidobacterium, Eubacterium, and Lactobacillus, as well as some fungal strains.
Oral bacteria accumulate in biofilms upon both the hard and soft oral tissues and occupy the environmental niche provided by the gingival epithelium and tooth surface. There are 800 species of bacteria that colonize oral mucous, 1,300 are present in the gingival crevice, and dental plaque comprises approximately 1,000 species.
There is a dynamic equilibrium present between dental plaque bacteria and the host's immune system, with oral bacteria developing mechanisms to sense their environment and evade or modify the host, and the host's defense system monitoring colonization and preventing the bacterial invasion of tissues.
This equilibrium maintains the relationship between host and bacteria. Saliva washes away the biofilm produced by the fermentation of sugar, except in the case of plaque. An imbalance in this equilibrium causes oral microorganisms to grow unchecked, leading to health complications.
Oral bacteria and their role in health
Good dental hygiene is important. As the mouth is the perfect environment for bacterial growth, being moist from the presence of saliva and with plenty of nutrients passing through it, complications can occur if proper dental hygiene is not adhered to.
Plaque is the biofilm left behind by bacteria consisting of bacterial cells, salivary polymers, and bacterial extracellular products. It adheres to the surface of the teeth and if not treated becomes tartar, a hardened form. Dental disease results from the high concentration of metabolites acting upon the teeth and gingival tissues.
Recent research has shown that there is a correlation between poor oral hygiene and the resulting bacteria invading the body and affecting processes such as cognitive function and cardiac health. Hypertension has also been linked to high levels of antibodies to oral pathogens including Campylobacter rectus.
Oral bacteria, their proliferation, the maintenance of proper dental hygiene, and the role of the microbiota in human health and disease are therefore of particular interest to researchers who are applying fluorescence techniques to the issue.
Fluorescence
Fluorescence occurs when electromagnetic wavelengths from the visible light spectrum are temporarily absorbed by fluorescent molecules, which subsequently emit the light at a lower energy level. This emitted light is of a different color (wavelength) than that which is absorbed, which can then be analyzed by specialist equipment and methods.
Many different materials fluoresce, including diamonds, minerals, and biological compounds. The phenomenon was first observed in 1560.
In cases of ill health, an important factor is the rapid identification and detection of microorganisms. Different bacteria and their cellular components can fluoresce differently under certain wavelengths of light, which can be used to identify which particular bacterial strain is present. Fluorescence methods are powerful tools in the detection and identification of bacteria.
Fluorescent fingerprinting of oral bacteria
A study published online in 2019 in the Journal of Biophotonics by a team led by Si-Mook Kang of the Yonsei University of Dentistry in Seoul, Republic of Korea concentrated on the identification of oral bacteria strains by their fluorescent characteristics.
Using a two-filter system they were able to obtain fluorescence images of seven different oral bacteria under a 405-nm light source.
By measuring emissions of all samples with a fluorescence spectrometer and employing a three-dimensional data cube to the complete dataset, the differences in the bacteria's autofluorescence characteristics were determined by principal components analysis.
The team found that the bacteria could be easily identified from the fluorescent spectra obtained by this method and could be differentiated on the PCA plot score. The two methodologies: fluorescence spectroscopy and PCA, when coupled together, therefore, provide a powerful combined tool for the detection and classification of oral bacteria.
Red/green fluorescence of oral biofilms
In another study carried out in 2016, scientists investigated red and green fluorescence in oral biofilms after excitation by blue light. The dynamics of red and green fluorescence were assessed in real-time during the formation of biofilm for 12 hours under flow conditions in a microfluidic BioFlux flow system.
Live imaging was performed with a camera and microscope and dedicated excitation and emission filters were utilized.
Under experimental conditions, all biofilms in the study showed some degree of red and green fluorescence. Higher degrees of red and green fluorescence intensity was found in biofilms grown in the presence of serum mirroring gingivitis stimulation and, interestingly, cocci (the team presumed they were streptococci) were observed within the biofilms.
The distribution of fluorescence spots observed by the team was not homogenous – spots were found to be visible throughout the biomass. The team's findings also seemed to suggest that red fluorescence in the biofilms were related to inflammatory responses, and results could be used as part of a predictive model for whether a patient could develop gingivitis or cavities.
In conclusion
Recent studies on fluorescence in oral bacteria and plaque, which are increasingly known to play a role in human disease, are providing interesting results for a number of studies further to the two mentioned in this article.
Research is also currently ongoing into handheld devices that can provide quick and efficient detection and identification of oral bacteria strains based upon the results of fluorescence studies.
As further research is carried out into this area, information on just how effectively oral bacteria can be detected, classified, and understood will no doubt inform future developments in the field of oral health and hygiene for many years to come.
Sources
Giana, H.E. et al. (2003) Rapid Identification of Bacterial Species by Fluorescence Spectroscopy and Classification Through Principal Components Analysis Journal of Fluorescence 13 Pgs. 489-493 https://link.springer.com/article/10.1023/B:JOFL.0000008059.74052.3c
Si-Mook Kang et al. (2019) Fluorescence fingerprints of oral bacteria Journal of Biophotonics Vol. 13 Issue 1 https://onlinelibrary.wiley.com/doi/abs/10.1002/jbio.201900190
Liu Z et al. (2017) Red fluorescence imaging for dental plaque detection and quantification: pilot study. J Biomed Opt. Vol. 22 Issue 9 Pgs. 1-10 https://www.ncbi.nlm.nih.gov/pubmed/28925109
Volgenant, C.M.C. et al. (2016) Red and Green Fluorescence from Oral Biofilms PLoS ONE 11(12) journals.plos.org/plosone/article?id=10.1371/journal.pone.0168428
Angelino K. et al. (2017) Clinical validation and assessment of a modular fluorescent imaging system and algorithm for rapid detection and quantification of dental plaque BMC Oral Health Vol. 17 Article No. 162 https://www.ncbi.nlm.nih.gov/pmc/articles/PMC5745686/
Further Reading
All Oral hygiene Content
Flossgate & the Importance of Preventative Oral Hygiene
Why is it Important to Floss?
Last Updated: Mar 26, 2020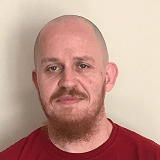 Written by
Reginald Davey
Reg Davey is a freelance copywriter and editor based in Nottingham in the United Kingdom. Writing for News Medical represents the coming together of various interests and fields he has been interested and involved in over the years, including Microbiology, Biomedical Sciences, and Environmental Science.
Source: Read Full Article