California nondiscrimination law linked to more gender-affirming surgeries
2023-03-15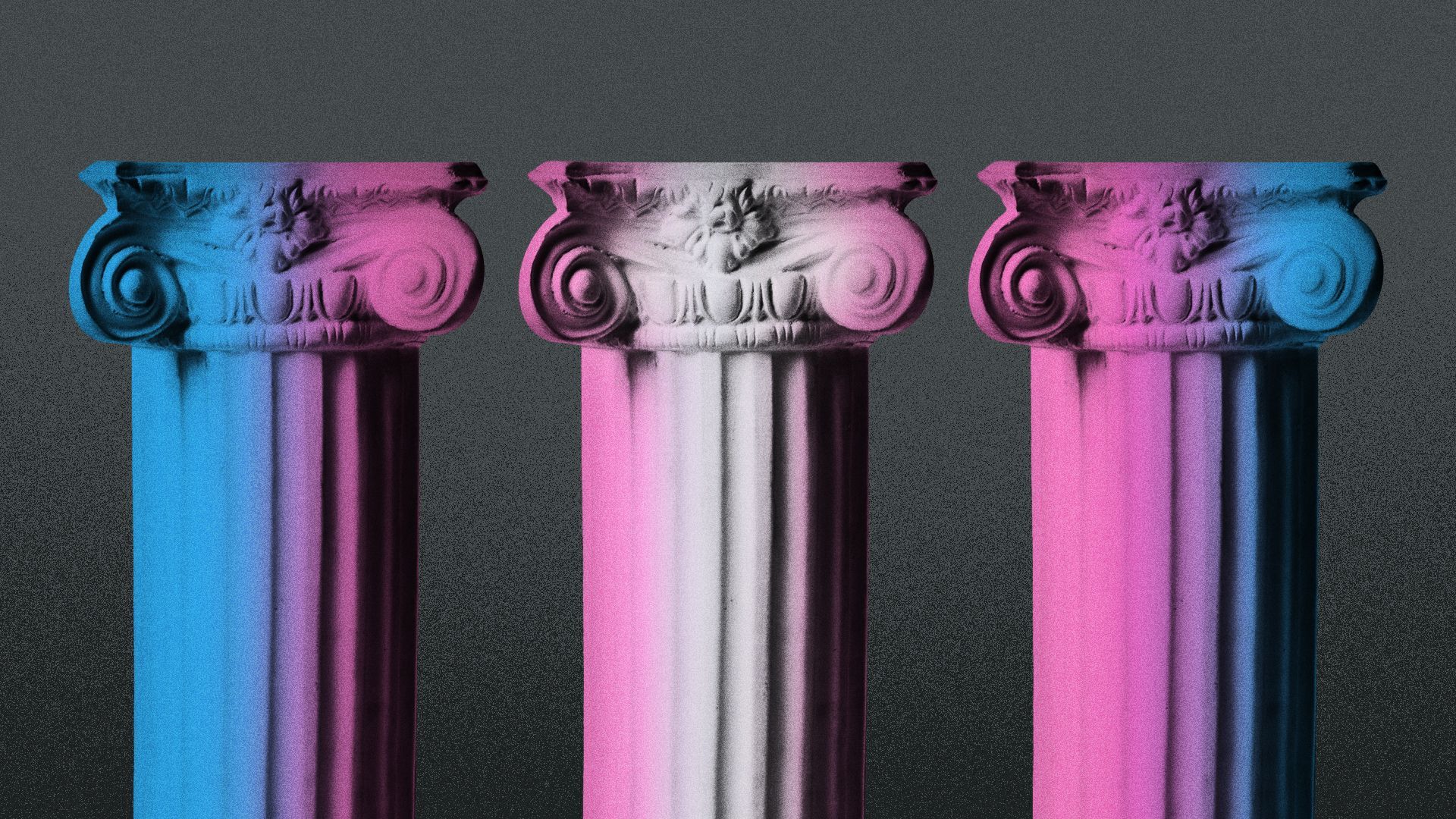 Illustration: Maura Losch/Axios
A 2013 California law barring insurers from discriminating on the basis of a patient's sex or gender identity, was associated with an increase in gender-affirming surgeries in the state, as well as an expansion of sites and providers offering the care, new research in the Journal of the American Medical Association shows.
Why it matters: As a growing number of states authorize restrictions on gender-affirming care, the study shows how non-discrimination laws can expand access to surgery that medical experts deem essential to the well-being transgender and gender-diverse patients.
What they found: The California Insurance Gender Nondiscrimination Act was associated with a 12% increase in the probability of a patient diagnosed with gender dysphoria undergoing gender-affirming surgery.
From January 2005 to June 2013, there were 66 California sites performing a median of one procedure per site. From July 2013 to December 2019, there were 106 sites in the state providing a median of two procedures per site, the study found.
The 2013 California law partially coincided with the implementation of the Affordable Care Act, but the study accounted for this by comparing California to Washington and Arizona and finding California still had much higher increases in gender-affirming surgeries.
Access to gender-affirming care has been found to improve outcomes for patients' mental health, quality of life and productivity, said Anna Schoenbrunner, one of the study co-authors.
"When states pass nondiscriminatory insurance policies that protect access to this care and increase access to this care, we do see the effect of more patients getting access to this care," Schoenbrunner told Axios.
Zoom out: Since California enacted its policy, 15 states, Puerto Rico and the District of Columbia have all implemented similar policies protecting patients' rights to gender-affirming care, per the Movement Advancement Project.
Axios Explains: Gender-affirming care in the U.S.
Source: Read Full Article